IT'S A BEAUTIFUL DAY IN THE PRACTICE ROOM
This is your portal to access your potential.
In The Practice Room, there's a supportive community waiting to welcome you and cheer you on with accountability, challenges, & support as you reach your goals.
At SPARK Practice, your success is a team sport.
WITH SPARK PRACTICE
CELEBRATE THE STRUGGLE…
TOGETHER

!
As musicians, what we do is HARD. Practicing, performing, improving, and pushing ourselves is a day-in, day-out grind. With SPARK Practice and the Practice Room, you can finally take the pressure off and find your best balance.
In the Practice Room community, find:
Encouragement from other professional and pre-professional musicians
Supportive ways to push yourself
Strategies for progress without burning out
Productive ways to rest
Yoga for musicians
Accountability & practice buddies
A wonderful community of badass people from around the world who are happy to cheer you on.
Your path is your own, your balance is your own. But you don't have to struggle alone.
Join today & level up your practice - in the whole sense of the term. What produces the best long-term success is long-term support. Whether you have auditions coming up or you want a supportive environment as a freelancer, you're welcome here.
Here are 3 ways to Kick off your 2023 Transformation: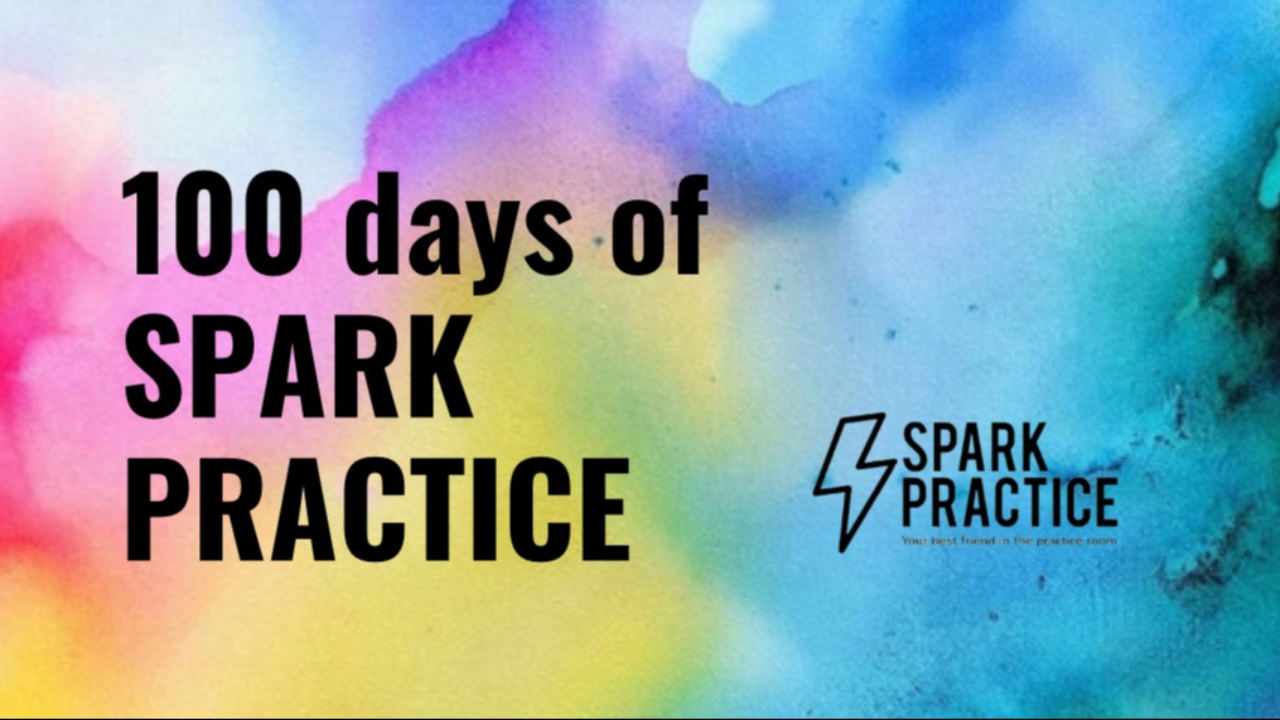 100 DAYS OF SPARK PRACTICE
Sign up for the FREE 100 Days of @sparkpractice Challenge and join us to be yourself, make real non-scary progress, make new friends, & unlimited impromptu dance parties. Plus, you get FREE access to the unique online community of The Practice Room for the entire challenge. 🚀
I need FUN & COMMUNITY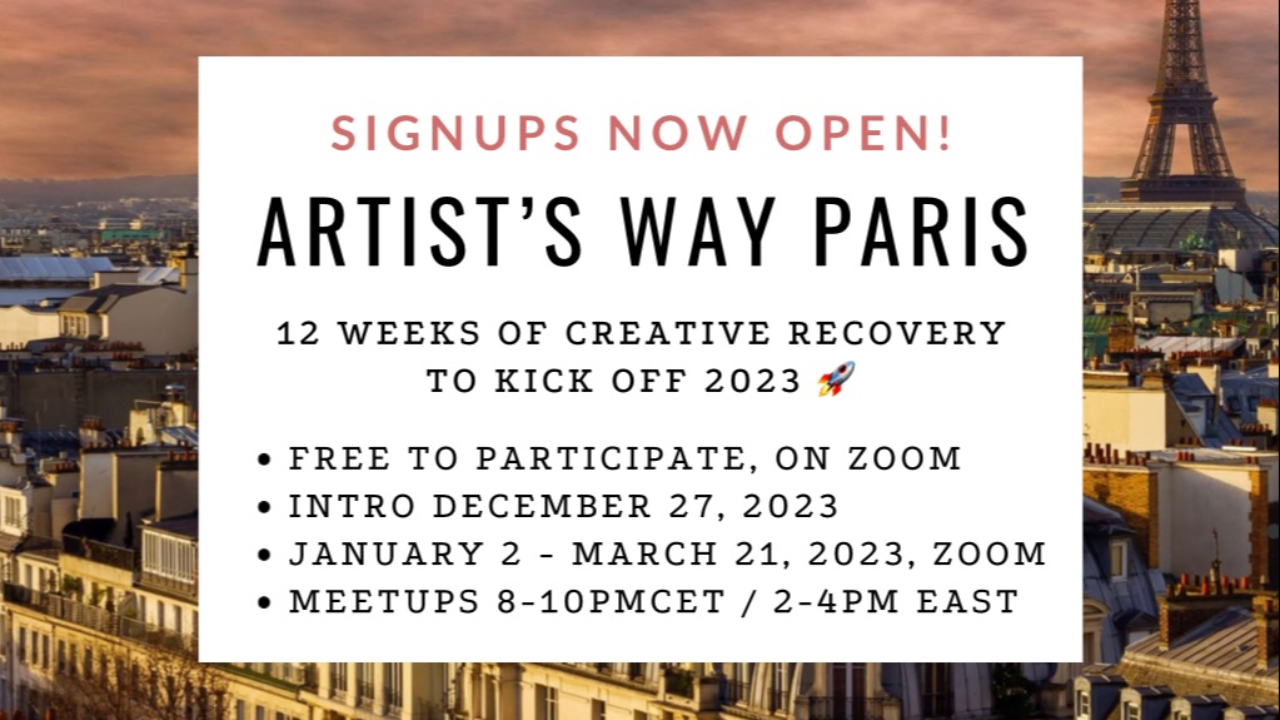 Artist's Way Paris Creative Cluster
Creative clusters are groups of fellow readers who read The Artist's Way together, like a book club with activities. Please consider taking this step towards your creative recovery, or deepening your experience with your creative self. Join us for Q1 Jan 3 - March 21, 2023
I need a CREATIVE BOOST
Audition Club
(Video & Live)
Audition Club exists to support each other and perform at our best. ❤️ Weekly mocks are in the community portal. They're either in breakout rooms or we pick a number in the large group. Audition preparation is hard, so respect, kindness, courage, and a good sense of humor are paramount.
I need to PRACTICE PERFORMING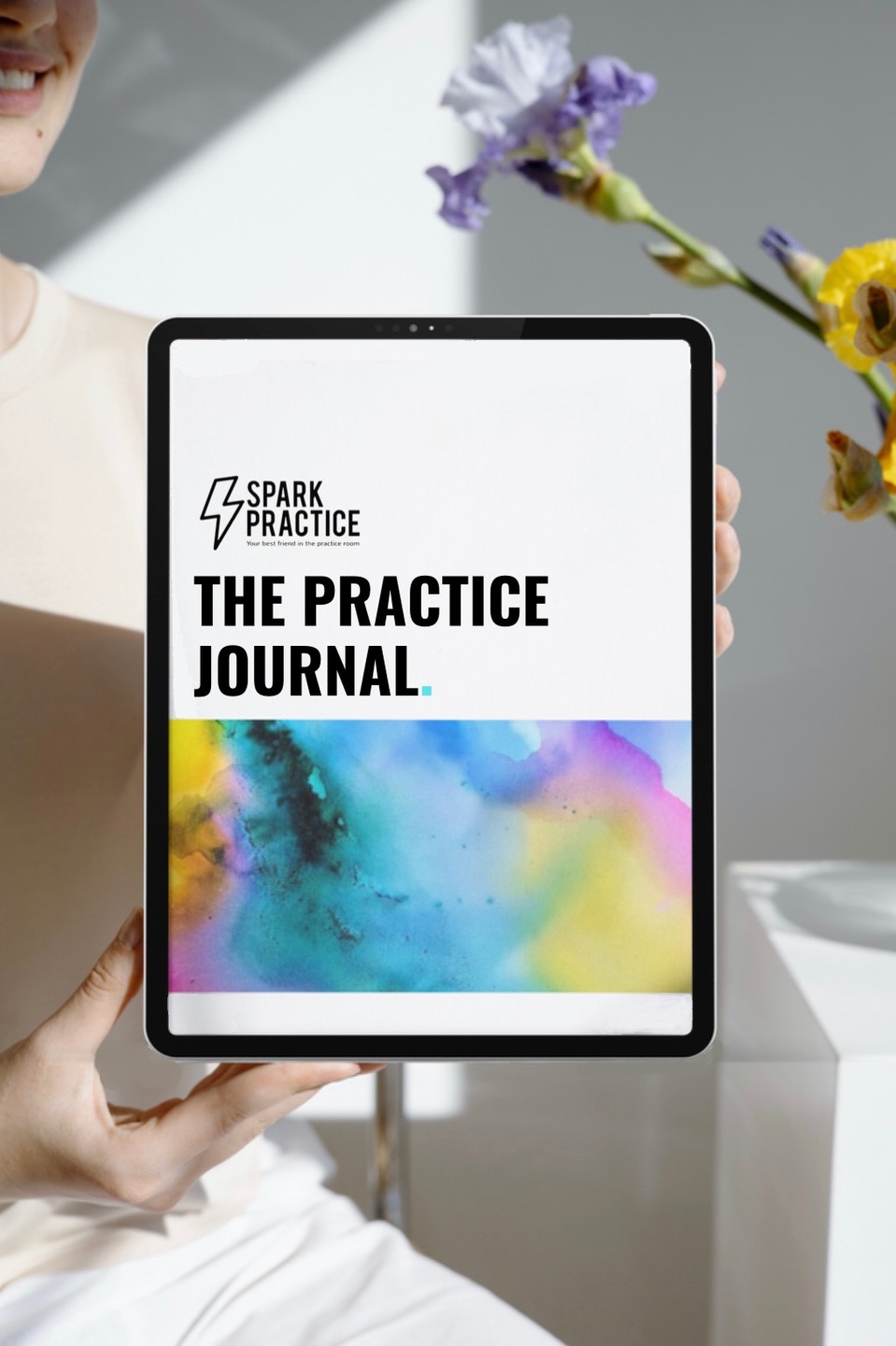 SPARK YOUR JOY WITH THE PRACTICE JOURNAL
Staying motivated & on track is much easier and (scientifically proven!) more efficient when you plan & write things out.
The Practice Journal is designed for busy, motivated musicians who want flexible support and a plan based in SPARK Practice's unique combination of neuroscience, elite sports, top musical training, & mindfulness.
I want to SEE & TRACK MY PROGRESS
WHAT'S GOING ON IN
THE PRACTICE ROOM
Check out the calendar below for public events and upcoming SPARK Practice hangouts, classes, meetups, & more. Subscribe to the below or add specific events to your own calendar.
AUDITION CLUB
Where it all started!
100% of regular Audition Club participants have been selected on tape rounds, advanced in auditions, gotten on sub lists, or WON full-time jobs.
Multiple live mocks each week
Upload scores for people to follow along
Video & Recording Challenges

Play for each other before auditions or performances, and get feedback from a supportive community

Test out new strategies and skills before your big performance
YOGA FOR MUSICIANS
Certified Yoga Teacher and professional violist Gwendolyn Fisher takes us through a custom flow each week.
Enjoy a few recorded yoga flows to get loose & stay healthy as a performing musician.
EXCLUSIVE ACCESS
Members of The Practice Room get exclusive access to:
Monthly Workshops, including special guests
Beta-test New SPARK Practice Features
The Practice Room Group
Exclusive Group Chat
Hangouts & office hours for questions and community
CONTINUED SUSTAINABLE PROGRESS
Stay on track to your dreams with:
100 Days of SPARK Practice
Practice Challenges
Sample Practice Sessions
Group Practice Meetups (sound off / video on)
Hangouts & Community Mixers
INSPIRING TRANSFOR-MATION
Going for our goals as musicians is really hard - but research shows that we're much more likely to achieve our goals if we have a supportive, encouraging environment.
In The Practice Room, we:
Celebrate wins!
Troubleshoot challenges
Ask & solve any question! (Audition applications, What do recording guidelines mean?!, How to deal with X colleague, etc)
ARE YOU READY TO SHOW UP FOR YOURSELF?
JOIN

THE PRACTICE ROOM

TODAY!
Monthly membership, or get TWO FREE Months with an annual plan.
10-DAY MONEY-BACK GUARANTEE
If you aren't completely satisfied with your course, let us know within the first 10-days of purchase for a full refund.
FREQUENTLY ASKED QUESTIONS
.
How do I know if this course is right for me?
Do I have to take SPARK Practice Classes to join?
When can I use my coaching session?
Do you have any incentives if I refer a friend?
SPARK Practice is effective, practical, and, therefore, motivating!

Spark

Practice gets results 100% of the

time

, ​and I love to use it in my own practice and with my students!
____ Daina Staggs, violinist & Suzuki Association of the Americas teacher, Texas USA
SPARK Practice is

brilliant!

​The system has helped both me & my students become more

efficient practicers &

more

secure performers

. It can be applied at every ability level & the results are tangible!
____ Gwendolyn Cawdron, Associate Principal Viola, ​Royal Liverpool Philharmonic Orchestra
LIMITED AVAILABILITY
BONUS ROUND:
GET 1:1 SUPPORT
BOOK A COACHING SESSION
Every musician is unique. Get 1:1 support from someone who knows what it's like to be busy AND achieve practice & performance goals. During this session you will:
Check-in on current skills
Create a map to success
Fine-tune your process
You'll leave this 1:1 session with a clear vision of where you want to grow and how you're going to get there. SPARK Practice friends have won full-time orchestra auditions, sub list jobs, academies, conservatory admission - don't put off your success.
BOOK A LESSON NOW
HI! I'M SARAH NIBLACK, HEAD NERD AT SPARK PRACTICE
Even though I thought I learned how to practice in school, I sometimes had trouble with nerves and inconsistent performances. My world-class teachers and conservatories taught me to master my instrument, but NOT how to master my practice.
With SPARK Practice, I developed now-proven techniques for building in mental, musical, and mechanical mastery with neurological safety, and it helped me learn more from my mentors.
Now I feel confident in the practice room and on stage. For the first time I consistently enjoy performing - even in high-pressure situations.
Join me and other SPARK Practicers today. Let's play! 🚀
Sarah Niblack,
Former DIV 1 Scholarship Rower
CCM Viola Performance Scholarship Winner
Professional Violist, and High-Performance & Mindset Coach in Paris, France